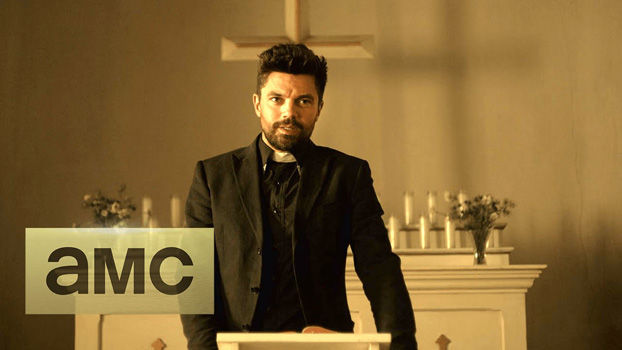 A supernatural Preacher, a gun-toting ex, and an Irish vampire are coming to AMC. The preacher heads out on a journey to combat the supernatural evil that just decimated his Texas hometown. Preacher is an upcoming American television series developed by Evan Goldberg, Seth Rogen and Sam Catlin for AMC. It is an adaptation of the comic book series created by Garth Ennis and Steve Dillon, and published by DC Comics' Vertigo imprint. The series was officially picked up on September 9, 2015, with a ten-episode order and is scheduled to premiere in 2016.
Release Date: mid-2016
Credits:
Director: Evan Goldberg
Writers: Garth Ennis (comic book), Seth Rogen (developed by)
Stars: Dominic Cooper, Joseph Gilgun, Elizabeth Perkins
Enjoy the trailer and rate it below!