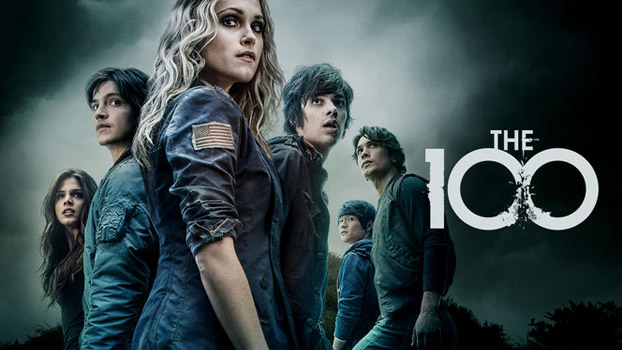 Ninety-seven years ago, nuclear Armageddon decimated planet Earth, destroying civilization. The only survivors were the 400 inhabitants of 12 international space stations. Resources are running out on their dying "Ark" – the 12 stations now linked. Draconian measures are the order of the day, including secretly exiling a group of 100 juvenile prisoners to the Earth's surface to test whether it's habitable. For the first time in nearly a century, humans have returned to planet Earth. The series stars Eliza Taylor (newcomer) as Clarke, Paige Turco ("Person of Interest," "Damages") as Abby, Thomas McDonell ("Suburgatory") as Finn, Eli Goree ("Emily Owens, M.D.") as Wells, Marie Avgeropoulos ("50/50") as Octavia, Bob Morley (newcomer) as Bellamy, Kelly Hu ("X2: X-Men United," "Arrow") as Cece, Christopher Larkin ("Squad 85") as Monty, Devon Bostick ("Aim High") as Jasper, with Isaiah Washington (upcoming "Blue Caprice," "Grey's Anatomy") as Chancellor Jaha, and Henry Ian Cusick ("Lost," "Scandal") as Kane.
The 100 (pronounced The Hundred) is a drama television series that premiered on The CW during the 2013–14 American television season, on March 19, 2014. The series, developed by Jason Rothenberg, is based on a book of the same name, the first in a trilogy by Kass Morgan. On January 11, 2015, The CW renewed the series for a third season, which is scheduled to premiere on January 21, 2016.
Release Date: TV Series (2014– )
Genre: Drama, Mystery, Sci-Fi
Credits:
Developed by Jason Rothenberg
Starring: Eliza Taylor, Paige Turco, Thomas McDonell, Eli Goree, Bob Morley, Marie Avgeropoulos, Kelly Hu, Christopher Larkin, Devon Bostick, Isaiah Washington, Henry Ian Cusick, Lindsey Morgan, Ricky Whittle
Enjoy the first trailer of The 100 TV Series!

Here is the third season trailer and please rate it below!