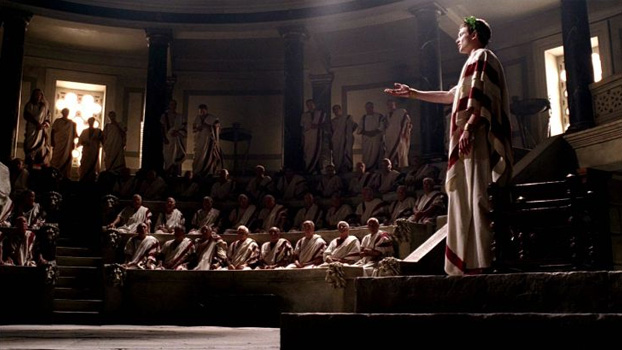 An old tv series but very exciting story. One thing's for sure: you must see it!
Rome is a British-American-Italian historical drama television series created by John Milius, William J. MacDonald and Bruno Heller. The show's two seasons were broadcast on HBO, BBC Two, and RaiDue between 2005 and 2007. They were later released on DVD and Blu-ray. Rome is set in the 1st century BC, during Ancient Rome's transition from Republic to Empire.
The series features a sprawling ensemble cast of characters, many of whom are based on real figures from historical records, but the lead protagonists are ultimately two soldiers, Lucius Vorenus and Titus Pullo, who find their lives intertwined with key historical events. Rome was a ratings success for HBO and the BBC. The series received much media attention from the start, and was honored with numerous awards and nominations in its two-series run. Co-creator Heller stated in December 2008 that a Rome movie was in development, but as of early 2015 no further production had been initiated. The series was filmed in various locations, but most notably in the Cinecittà studios in Italy.
Release Date: 2005–2007
Genre: Action, Drama, History
Credits:
Creators: William J. MacDonald, John Milius
Stars: Kevin McKidd, Ray Stevenson, Polly Walker
Enjoy the trailer and rate it below!