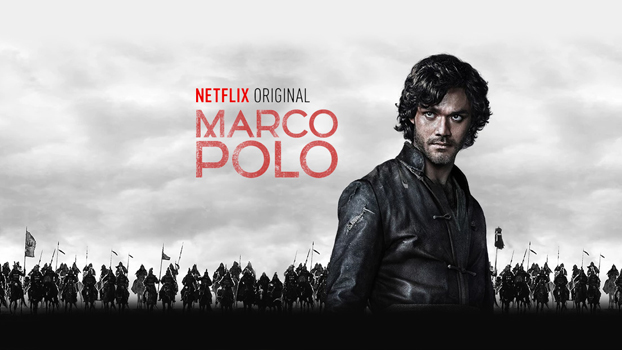 Marco Polo is an American drama series inspired by Marco Polo's early years in the court of Kublai Khan, the Khagan of the Mongolian Empire and the founder of the Yuan dynasty (1271 – 1368), in Khanbaliq (today Beijing). The show premiered on Netflix on December 12, 2014. The series was written and created by John Fusco and stars Lorenzo Richelmy in the title role with Benedict Wong as Kublai Khan. The series is produced by The Weinstein Company. On January 7, 2015, Marco Polo was renewed by Netflix for a 10-episode second season.
Release Date: 2014 (Season 1) + Netflix has announced a new ten-episode Season 2 in December 2015.
Genre: Adventure, Drama, History
Credits:
Creator: John Fusco
Stars: Lorenzo Richelmy, Benedict Wong, Joan Chen, Rick Yune, Amr Waked, Remy Hii, Zhu Zhu, Tom Wu, Mahesh Jadu, Olivia Cheng, Uli Latukefu, Chin Han, Pierfrancesco Favino
Enjoy the trailer and rate it below!