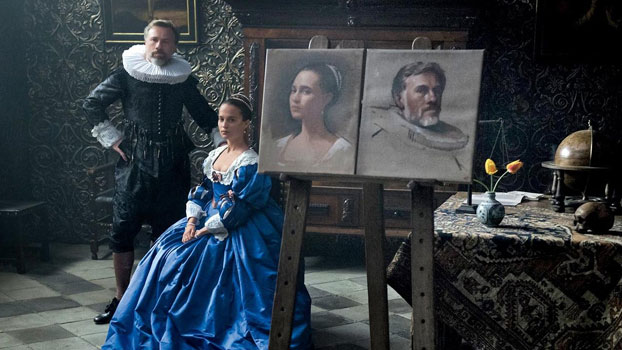 Set in 17th century Amsterdam, Tulip Fever follows a married woman (Alicia Vikander) who begins a passionate affair with an artist (Dane DeHaan) hired to paint her portrait. The lovers gamble on the booming market for tulip bulbs as a way to raise money to run away together.
Release Date: 15 July 2016
Genre: Drama, Romance
Credits:
Director: Justin Chadwick
Writers: Deborah Moggach (novel), Tom Stoppard
Stars: Alicia Vikander, Cara Delevingne, Christoph Waltz
Enjoy the trailer and rate it below!