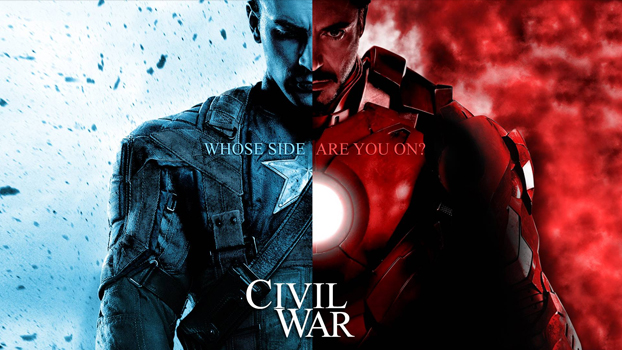 Captain America: Civil War is an upcoming American superhero film featuring the Marvel Comics character Captain America, produced by Marvel Studios and distributed by Walt Disney Studios Motion Pictures. It is intended to be the sequel to 2011's Captain America: The First Avenger and 2014's Captain America: The Winter Soldier, and the thirteenth installment of the Marvel Cinematic Universe (MCU).
Release Date: 29 April 2016
Genre: Action, Sci-Fi, Thriller
Credits:
Directors: Anthony Russo, Joe Russo
Writers: Christopher Markus (screenplay), Stephen McFeely (screenplay)
Stars: Scarlett Johansson, Tom Holland, Chris Evans
Enjoy the trailer and rate it below!