Bing releases an interesting survey regarding Valentine's Day. See below some interesting facts:
We're loving Valentine's Day: it's the fourth-largest spending holiday, and total spending increased by 10 percent from last year to a sweet $18.9 billion. We'll spend an average of $142 per person on goodies for family, friends, significant others — even pets. (1)
Candy, cards and flowers still rule, with half of sweethearts planning to buy candy. Everybody loves chocolate, especially now that it's a health food proven to lower the risk of heart disease, diabetes and stroke. (2) But we've got another love affair — with technology. Forty percent of people would like a tech gift for Valentine's Day, especially a shiny new smartphone. (3)
Flying solo doesn't mean being neglected. There's a strong opportunity to tease the 45 percent of Americans who don't plan to celebrate Valentine's Day but do plan to get together with others or treat themselves to something special. (4)
No matter what we're planning for Valentine's Day, our mobile phones remain our best friends. We'll use them for everything from product research to paying at the register (5). To capture shoppers' hearts, make it easy to connect by using Call Extensions, Location Extensions and Location Targeting.
Online shopping heats up in the two weeks before the big event, so it's important to court customers with a targeted strategy. The presentation includes hot topics like daily search volume, hourly click-through rates and the most desirable keywords. So check it out to learn how to woo shoppers when they're on the prowl for the perfect gift in this romantic season.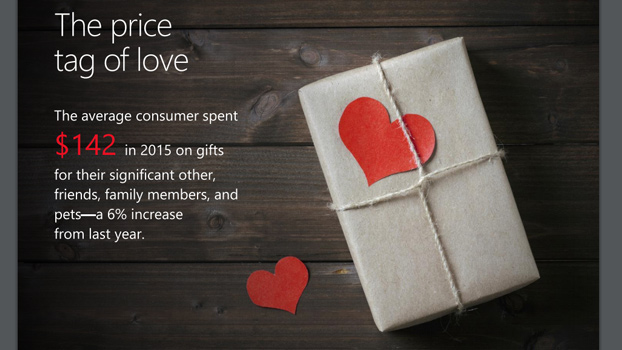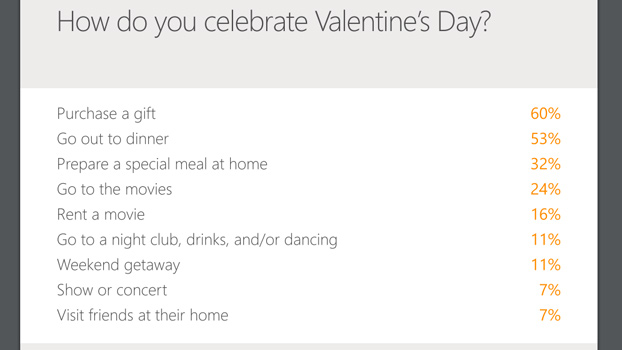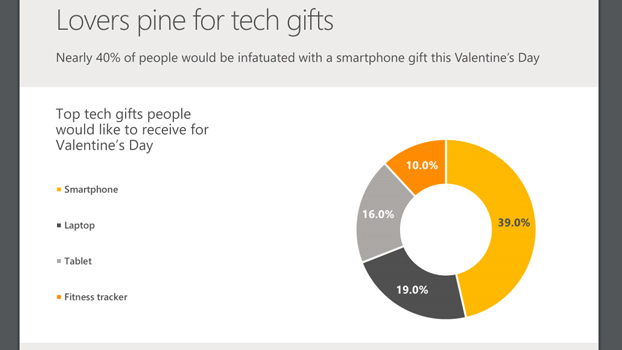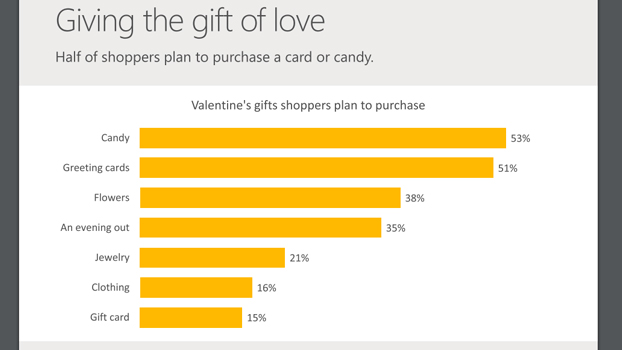 Sources:
1. National Retail Federation Monthly Consumer Survey, January 2015.
2. Chocolate Consumption and Cardiometabolic disorders; systematic review and meta-analysis, August 2011.
3. Usamp Valentine's Day survey for eBates, 2015.
4. National Retail Federation op. cit.
5. Ibid.