IAB and PriceWaterhouseCoopers released its half yearly Internet Advertising Revenue Report for US*. Total US digital revenues were $27.5 billion for the first half of 2015. Mobile ad revenues were $8.2 billion or just under 30 percent.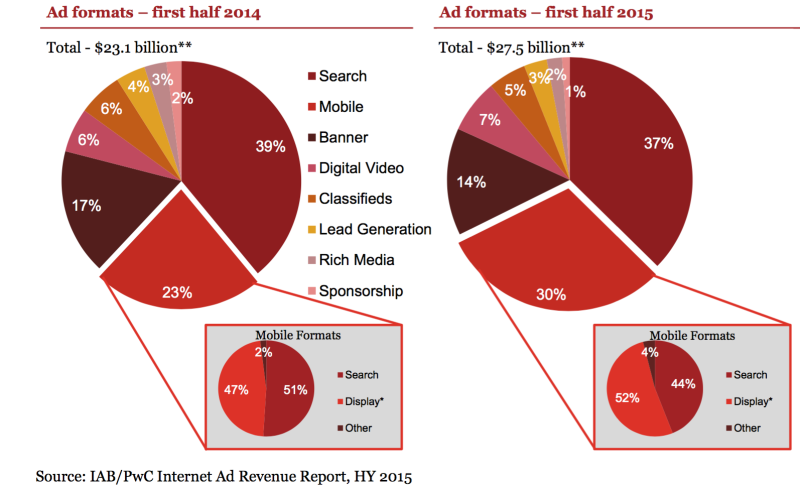 Search led all other categories, though its percentage share of desktop advertising is declining. A year ago, paid-search advertising represented 39 percent of desktop revenue. It now represents 37 percent. Overall, dollars are increasing, however; and when combined with mobile search, the contribution of search advertising to the digital total is 50 percent.
According to the report, desktop paid search brought in $10.1 billion in the first half vs. $9.1 billion a year ago. However, when mobile search revenues are included, the paid-search total climbs to $13.7 billion.
Mobile search revenue by itself was $3.6 billion. The overwhelming majority of that likely belongs to Google, given its mobile search market share. Indeed, digital ad revenue is highly concentrated among a few dominant companies.
(*Source: http://www.iab.com/insights/iab-internet-advertising-revenue-report-conducted-by-pricewaterhousecoopers-pwc-2/ )