The game industry had a big drop in both investments and merger activity in 2015, sending deal values back to 2007 levels, according to a report by tech advisor Digi-Capital.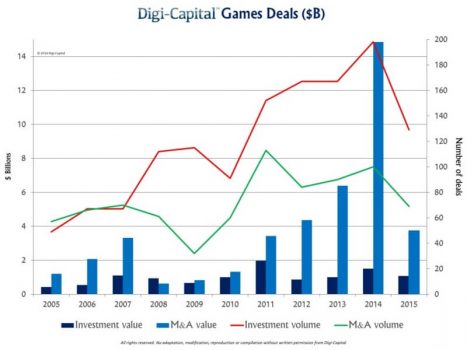 Image: The value of game investments and game M&A fell in 2015. Image Credit: Digi-Capital
The total deal value in dollars across games investments, mergers and acquisitions (M&As), and initial public offerings (IPOs) dropped 81 percent to under $5 billion in 2015, compared to $25 billion in 2014. Investment in game companies fell 30 percent in value in 2015, while games M&A deal value dropped 75 percent.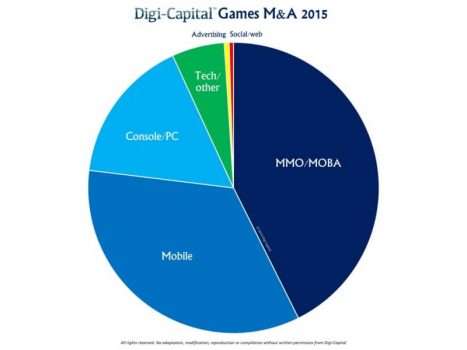 Image: Game M&A dopped in 2015. Most investments went into MMO, MOBA, and mobile games. Image Credit: Digi-Capital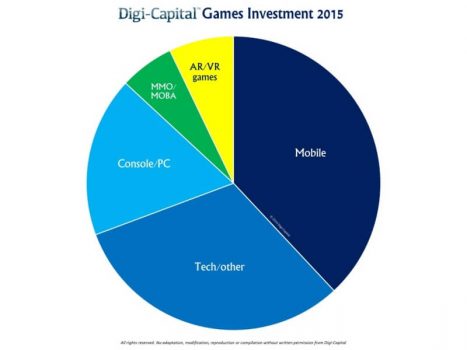 Image: Game investments in 2015. Image Credit: Digi-Capital
Of course, 2016 numbers should beat 2015 thanks to the Activision Blizzard deal alone. Digi-Capital suggests that some kind of catalyst is needed for the market, and perhaps the deals related to AR and VR ($686 million in 2015) will turn things around.
(Source: BentureBeat, Digi-Capital)