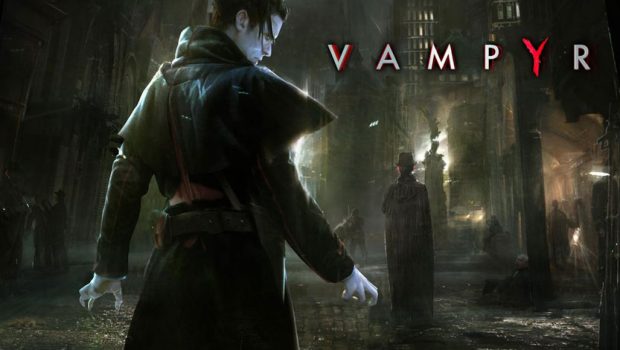 Vampyr is an upcoming action role-playing video game developed by Dontnod Entertainment and published by Focus Home Interactive. It will be available for Microsoft Windows, PlayStation 4 and Xbox One in 2017.
The plot revolves around vampire doctor Jonathan Reid who is coming to terms with his undead condition. He must deal with being torn between the Hippocratic Oath and his newfound bloodthirsty nature. The player is under no obligation to kill to finish the game. Dialogue options can be used for hunting prey to feed on, which replenishes strength and levels up the lead character. Melee and ranged weapons are employed while combatting enemies. London serves as a fictionalised semi-open world navigated through districts, all amenable to destruction should the average health of its citizens diminish.
Vampyr is based on the 1918 London Spanish flu pandemic. The setting was researched by travelling to London and the visuals were made with fictional and factual reference points in mind.
Enjoy the game trailer!
Credits:
Developer(s): Dontnod Entertainment
Publisher(s): Focus Home Interactive
Director(s): Philippe Moreau
Artist(s): Grégory Szucs
Writer(s): Stéphane Beauverger
Engine: Unreal Engine 4
Platform(s): Microsoft Windows, PlayStation 4, Xbox One
Release date(s): 2017
Genre(s): Action role-playing
Mode(s): Single-player