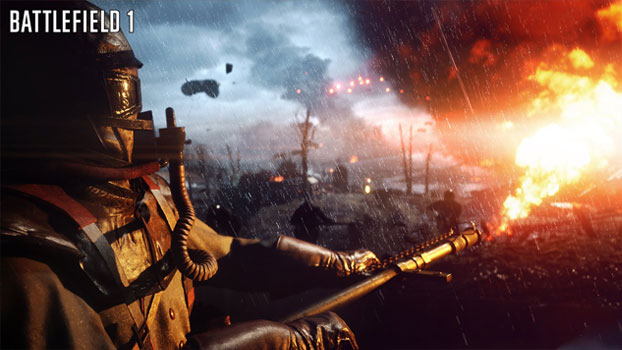 Battlefield 1 is an upcoming World War I first-person shooter video game developed by EA DICE and published by Electronic Arts. It is the fourteenth installment in the Battlefield franchise. The game is scheduled to be released on Microsoft Windows, PlayStation 4 and Xbox One worldwide on October 21, 2016.
Credits:
Developer: EA DICE
Publisher: Electronic Arts
Director: Lars Gustavsson
Producer: Aleksander Grondal
Designer: Daniel Berlin
Artist: Gustav Tilleby
Series: Battlefield
Engine: Frostbite
Platform(s): Microsoft Windows, PlayStation 4, Xbox One
Release date: October 21, 2016
Genre: First-person shooter
Enjoy the game video trailer and rate it below!