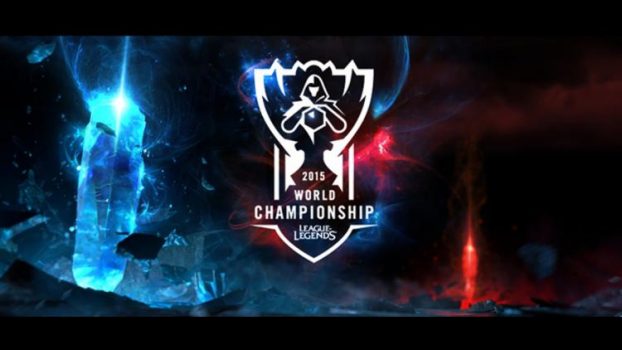 The League of Legends World Championship is the annual professional League of Legends world championship tournament hosted by Riot Games and is the culmination of each season. The first World Championship was held in 2011 at DreamHack DreamHack Winter 2011. Teams compete for the champion title, the 70 pounds (32 kg) Summoner's Cup, and a US$1,000,000 champion prize.
League of Legends: 2015 World Championship Final will be at the Mercedes-Benz Arena on October 31, 2015 and can be seen here. 
During this phase of the knockout stage, the top teams from the entire pool will face off in best of five matches with winners continuing on to the Grand Finals on the 31st. By the end of the 2015 World Championship, a total prize pool of $2,000,000 USD will be distributed between the sixteen teams based on where they finish in the event. The 2015 World Championship will be played on patch 5.18 with Gragas, Lux, and Ziggs disabled.
Following the quarterfinal stages, here are our four remaining teams heading into the semifinals stage:
Group A: KOO Tigers (LCK)
Group B: Fnatic (EULCS)
Group C: SKTelecom T1 (LCK)
Group D: Origen (EULCS)
See below the knockout stage: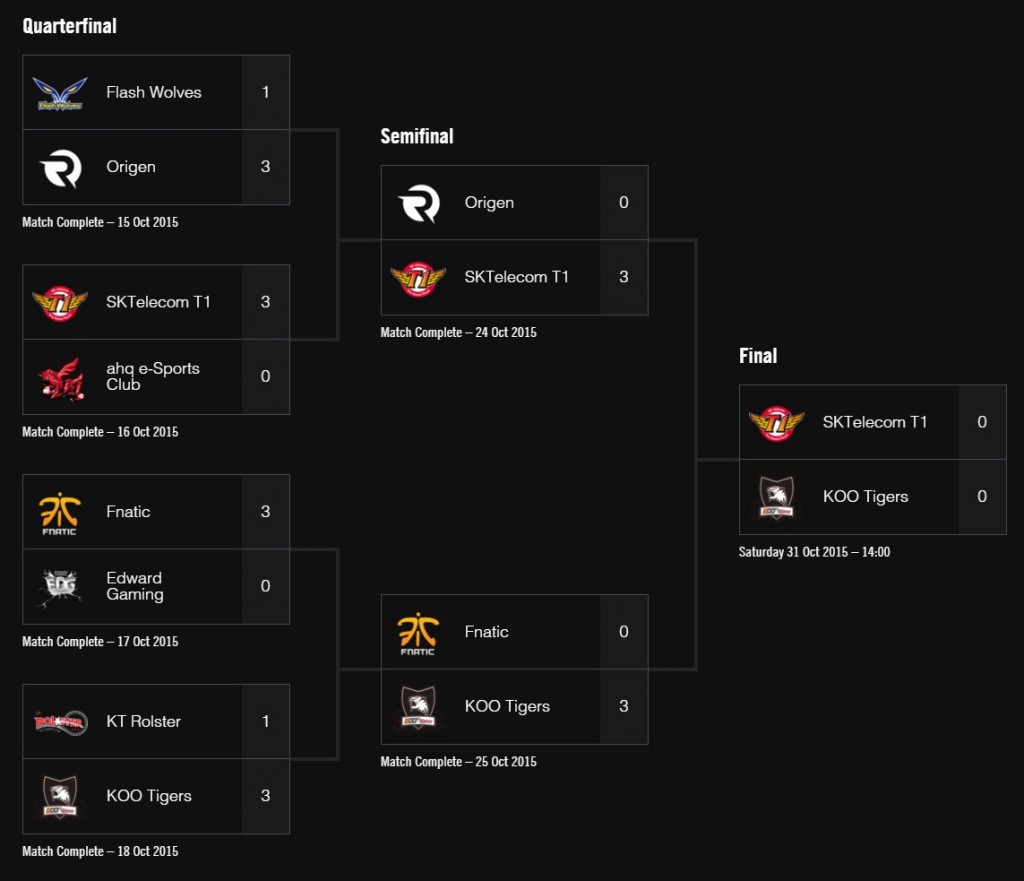 Click on each video to see each match from the semifinals. Enjoy!