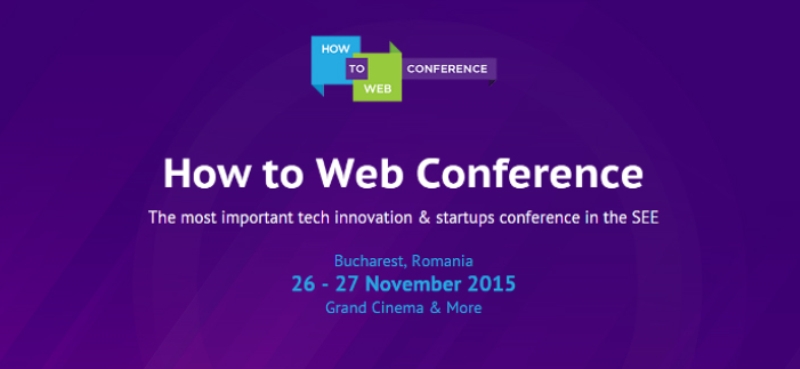 How to Web 2015, the meeting place of the innovators community, will take place on 26 – 27 November 2015 in Bucharest at Grand Cinema & More in Baneasa Shooping City.
The conference is expected to bring together over 1,000 tech professionals from all around the CEE which are either startup founders, investors, accelerators, product managers, developers, online marketers & community leaders.
Among the themes discussed on the two days of the conference there are creating and launching innovative tech products at global scale, product growth and organizing the product team, digital marketing, content marketing or building communities around your product.
More details about this year's event are available online on the conference website  2015.howtoweb.co.