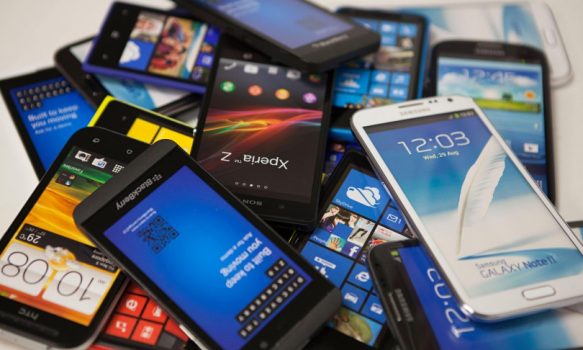 According to a new mobile phone forecast from the International Data Corporation (IDC) Worldwide Quarterly Mobile Phone Tracker, smartphone shipments are expected to grow 11.3% in 2015, which is down from 27.6% in 2014. This is on par with IDC's previous smartphone forecast of 11.8% growth in 2015. While overall smartphone growth will continue to slow, many markets will experience robust growth in 2015 and beyond, and worldwide shipment volumes are forecast to reach 1.9 billion units annually by 2019.
IDC expects 2015 to bring two notable milestones. First, IDC projects this to be the first year in which China's smartphone growth, forecast to be 2.5% in 2015, will be slower than the worldwide market. Second, and somewhat related to the China forecast, Android smartphone growth is also expected to be slower than the worldwide market at 8.5% in 2015. IDC believes both trends will persist throughout the forecast period, which now goes to 2019.
By comparison, smartphones are expected to grow at a five-year CAGR of just over 8 percent between now and 2019, according to IDC.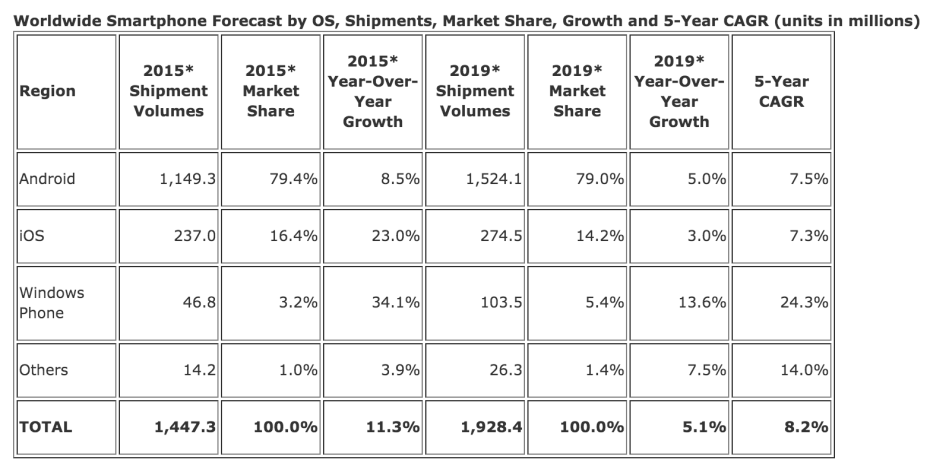 (*Source: IDC Worldwide Quarterly Mobile Phone Tracker, May 26, 2015 – Forecast Data)