The Print Ad titled Balls was done by Drori Aroeti Berman advertising agency for brand: Yamaha MT-10 in Israel. It was released in the Jan 2016.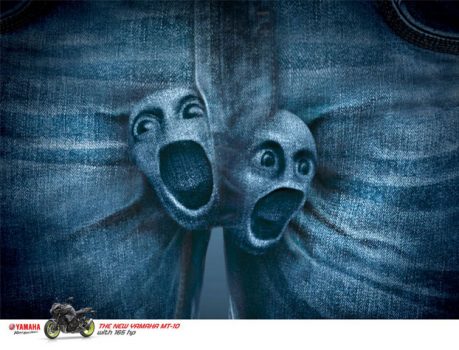 Credits:
Media: Print
Category: Automotive
Client: Yamaha
Agency: Drori Aroeti Berman
Country: Israel
Executive Creative Director: Shahar Filer
Creative Director: Eyal Segal
Copywriter: Lior Shemesh
If you liked the Yamaha MT-10 print ad please rate it below!