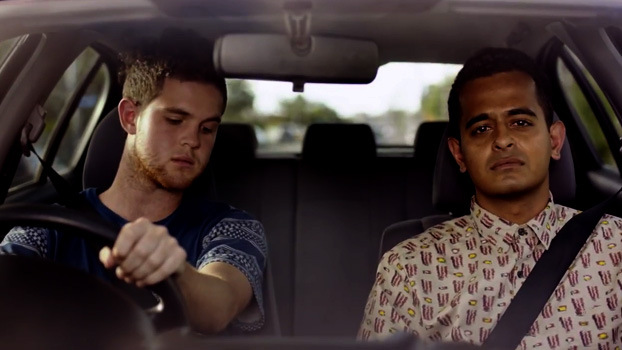 New Zealand releases awkward road safety advert about texting and driving. The advert shows a number of different drivers receiving a test while they are driving with passengers in their vehicle. As they reach for the phone, the driver's hands are intercepted by the passenger's, while "Hello by Lionel Richie plays in the background.
Credits:
Client: New Zealand Transport Authority
Agency: Clemenger BBDO
Executive Creative Director: Brigid Alkema
Creative Director: Emily Beautrais
Creatives: Steve Hansen, Emily Beautrais
Agency Producer: Marty Gray, Jen Gasson
Agency Sound Creative: Mike Gwyther
Group Account Director: Linda Major
Account Director: Bethany Omeri
Account Manager: Matt Barnes
Enjoy the commercial and rate it below!