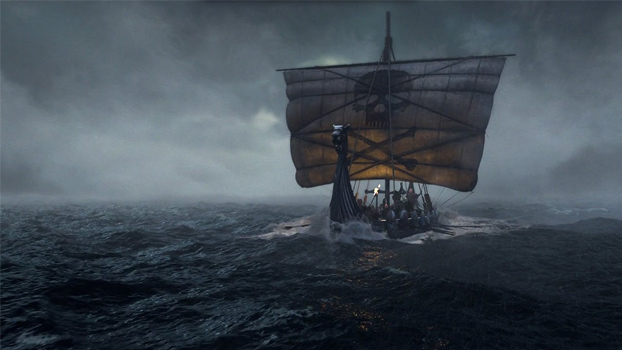 Death Wish Coffee Co. has won Intuit QuickBooks' annual "Small Business, Big Game" contest and will get to air a commercial on Super Bowl 50. A ship full of Vikings is an apt metaphor for the fierce strength of a cup of Death Wish Coffee. What is life if not to die a glorious death?
Credits:
Client: Intuit
Brand: QuickBooks
Title: "Storms A-Brewin'" :30
Agency: RPA
EVP, Chief Creative Officer: Joe Baratelli
SVP, Group Creative Director: Adam Lowrey
SVP, Group Creative Director: Nathan Crow
Copywriter: Eric Aldama
Art Director: Lauren Geschke
Enjoy the commercial and rate it below!