Every two weeks, a woman in Switzerland dies as a result of domestic violence. This campaign dramatizes this fact in a surprising and simple way: by portraying women with their partners who look exactly the same es well known historic tyrants.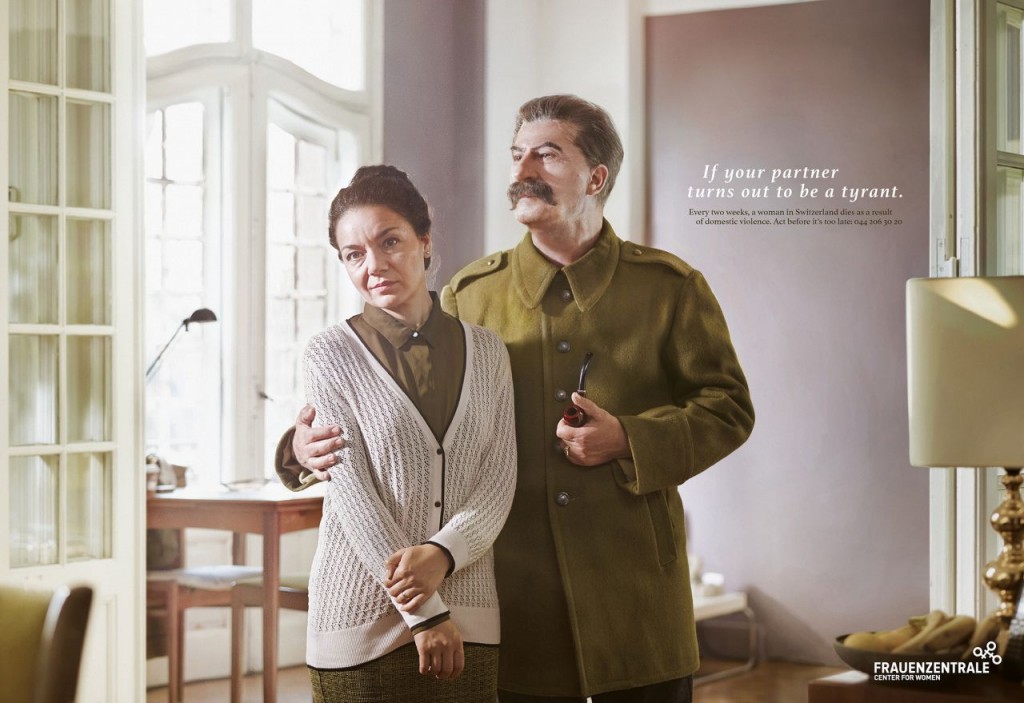 Credits:
Advertising Agency: Publicis, Zurich, Switzerland
CCO: Thomas Wildberger
Creative Director: Daniel Ahrens, Urs Schrepfer
Art Director: Daniel Ahrens
Copywriter: Christian Stüdi
Illustrator: Carioca
Photographer: Carioca
Junior Brand Director: Alain Götschi
Art Buyers: Cem Van Der Schaar, Eliane Stettler
Production: Visualeyes
If you liked the print ads please rate them below!