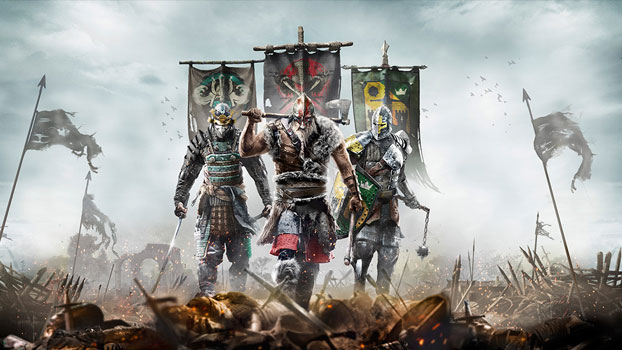 For Honor is a hack and slash video game in development by Ubisoft Montreal and set to be published by Ubisoft for Microsoft Windows, PlayStation 4, and Xbox One. It was announced at the 2015 Electronic Entertainment Expo. The game features a hand-to-hand combat system described as "The Art of Battle" by the developers and allows players to play the roles of historical soldiers such as medieval knights, samurai, and Vikings.
Credits:
Developer: Ubisoft Montreal
Publisher: Ubisoft
Director: Jason VandenBerghe
Engine: AnvilNext
Platform: Microsoft Windows, PlayStation 4, Xbox One
Genre: Hack and slash
Mode: Single-player, multiplayer
Enjoy the game trailer and rate it below!